Mosaic Steering Committee Founding Member and Urban League Leader James H. Buford Passes Away
Obituary: James H. Buford, Longtime Urban League Leader, Dies At 75
By CHRIS KING | THE ST. LOUIS AMERICAN • NOV 29, 2019
James H. Buford, longtime National Urban League leader in St. Louis and nationally, died Friday, Nov. 28 at age 75.
"Jim Buford was a giant in the St. Louis community who served with distinction and honor in countless roles impacting countless people," Michael Patrick McMillan, current president and CEO of the Urban League of Metropolitan St. Louis, stated while expressing condolences for Buford's wife, Susan Buford, and family on social media.
"He was CEO of St. Louis for 28 years, a National Urban League board member twice and president of the Association of Executives. He was also the first CEO to receive a 5 Star Rating of any affiliate in the country."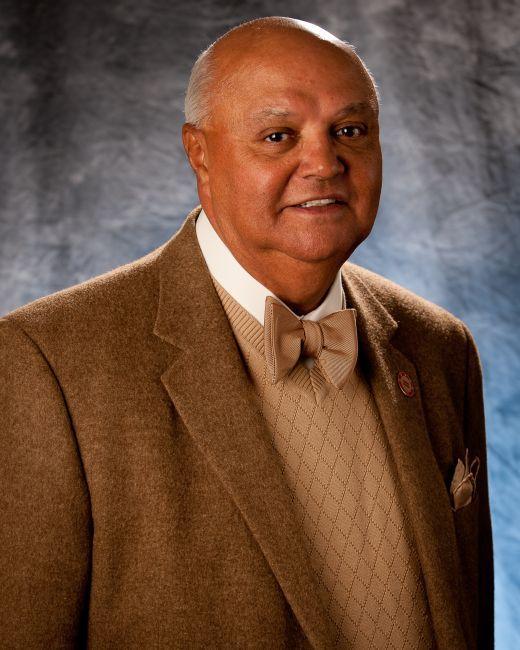 Current National Urban League President Marc Morial frequently refers to the St. Louis affiliate as the "flagship," a claim first made when Buford was at the helm.
"Thanks to Jim's leadership, the St. Louis affiliate is seen as the model for others to follow," Stephen C. Jones, then-immediate past chair of the Urban League Board of Directors, said when Buford retired in 2013.
Virvus Jones, former St. Louis comptroller, knew Buford from his youth in north St. Louis.
"Jim Buford transformed the St. Louis Urban League. He brought a level of political savvy to the agency," Virvus Jones told The American.
"He used that political savvy to provide a voice for the underserved. He was above all a firm believer that poverty was the root of most of the problems that faced the black community."
Buford felt so deeply that poverty was the source of the problems of his community that he would privately express despair that the Urban League in his city had flourished.
From an annual budget of about $2.5 million when he arrived, he helped grow the St. Louis Urban League to more than $20 million in programs to underserved populations of St. Louis, St. Louis County and St. Clair County.
Rather than a sign of his savvy leadership — as surely it was — Buford sometimes saw this as evidence that poverty had entrenched or grown in the community, rather than abated, on his watch.
Buford (and McMillan) creatively developed Urban League programs that go beyond anti-poverty programs and services. As Debra Denham, then-board chair of the St. Louis Urban League said when Buford retired, under his leadership the affiliate grew "to be a crucial part of the St. Louis region's social safety net – providing services that range from job training to home weatherization, early childhood education to emergency food, violence prevention programs to housing counseling."
Yet Buford knew that fighting poverty was his agency's first mission, and if his agency was growing, then poverty could not be disappearing.
"Really, we shouldn't even be here by now," Buford said to The American about the Urban League around the time of his retirement in 2013. "I would have hoped by now our work would be done and we could move on."
Buford did the work in many capacities beyond the Urban League.
"He has been at the forefront of countless efforts in the St. Louis community to promote inclusion and fairness for all minorities and disenfranchised citizens, especially African Americans," Denham told The American when announcing his retirement.
McMillan observed the same commitment. "Mr. Buford was also active on more than 20 boards of directors expanding the scope and relationships of the agency throughout the region," McMillan said. "He will be truly missed as a civic leader locally and nationally."
Among other civic commitments, Buford was chairman of the St. Louis Connectcare board, vice chair of the Metropolitan Sewer District, a board member of the St. Louis Zoo Commission, a member of the St. Louis Board of Education and a commissioner on the St. Louis County election board. Other organizations he has served include Grand Center, the Boy Scouts of America, Fair St. Louis, the UMSL Chancellor's Council, Jobs for America's Graduates, Heat Up St. Louis, the Downtown Partnership Foundation and the Missouri State University Foundation.
"Jim was also a great champion for the foreign-born and immigrants in our region," said Bob Fox, founder of Casa de Salud and of the St. Louis Mosaic Project.
"He was instrumental in helping us found the St. Louis Mosaic Project by first serving as a founding member of the Steering Committee of the St. Louis Taskforce on Immigration and Innovation in 2012, which was renamed the St. Louis Mosaic Project in 2013, where he served as an active member until his death."
A graduate of Elizabethtown College in Pennsylvania, Buford was awarded honorary degrees by Harris-Stowe State University, University of Missouri-St. Louis, Webster University, Eden Theological Seminary and Fontbonne University. Before coming to the Urban League, Buford was state director of Jobs for Missouri Graduates under Governor Christopher "Kit" Bond.
Buford was a fascinating combination of forces. He was a big man who carried the atmosphere of the former power athlete he was. He wore a bow-tie every day and was unapologetic about allying himself with the Republican Party and corporate community, where most of the funds needed by his agency and those it serves could be unlocked. Yet, Buford was respected by front-line activists for his compassion for his people, courage and an inside game that would come to benefit change-makers on the outside.
"He was instrumentally effective during the days of turmoil leading up to the time when civil rights and political activists successfully challenged and defeated the established city and state leadership that had determined that black folk were incapable of speaking for themselves," Bill Clay, Missouri's first black congressman, told The American.
"Along with an impressive list of young militants, Buford stood side by side demanding our rightful place in the social, political and economic life of this country."
In personal interactions, he was downhome and so charming that he disarmed any potential adversary. When addressing majority-black audiences as a frequent emcee and keynote speaker, Buford would always address the group as "family," and it never felt insincere or contrived. He used the same familiar reference for his community in the column he wrote for The St. Louis American for years.
"He was a role model, mentor and friend to all who knew him," Virvus Jones said.
"Jim is the consummate relationship builder -- nobody else in St. Louis has a broader, more diverse or more effective network of colleagues and friends," Denham said when he retired.
His successor can testify to that.
"I met Mr. Buford when I was a teenager 32 years ago and watched him work hard to create the legacy that he did," McMillan said. "The Urban League Movement has lost another champion of justice."
Bill Clay told The American, "He will be missed by those of us who were involved in that heroic struggle for respect, dignity and political empowerment."
James H. Buford is survived by his wife Susan and two adult sons, James Buford Jr. and Jason Buford. His first wife and mother of his sons, Helen Buford, preceded him in transitioning.
Information on his services will be provided when available.
Send questions and comments about this story to feedback@stlpublicradio.org
Chris King is the editorial director of The St. Louis American, a reporting partner of St. Louis public Radio