Mosaic Project hires recruiter to retain Chinese students - St. Louis Business Journal
As Missouri grapples with filling STEM jobs, the St. Louis Mosaic Project has hired a part-time consultant to assist in attracting and retaining Chinese students to fill those positions.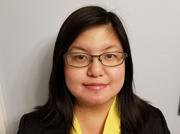 Caroline Fan
Caroline Fan, the Mosaic Project's Chinese international student consultant, is developing a pipeline to connect undergraduate and graduate Chinese students with STEM (science, technology, engineering and mathematics) internships or careers at St. Louis-area companies. She's tasked with helping universities recruit, retain and integrate students and will assist with networking events and fostering interviewing skills.
Click here to continue reading the article.