Commentary: Welcome to America. Welcome to St. Louis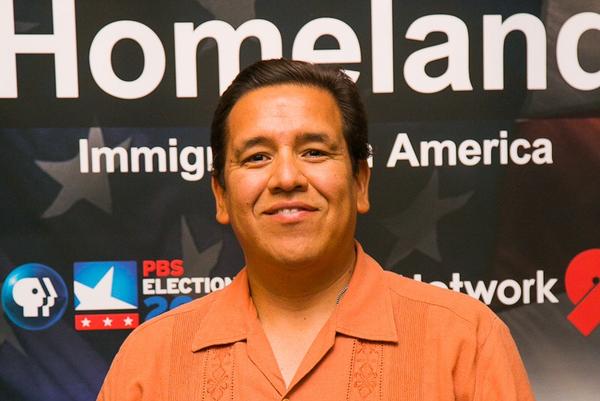 As you sat on your couch during last year's Super Bowl, you probably saw the commercial produced by Anhesuer-Busch titled, "Born the Hard Way." It tells the immigration story of Adolphus Busch, who came to America from Germany in 1850s and settled in St. Louis. For me, two lines stood out: "Welcome to America," and "Welcome to St. Louis, son." These words reminded me of how my own grandparents were welcomed to the Midwest when they emigrated from Mexico after the 1910 revolution. They raised a family who is living the American dream and contributing to the economy through education and entrepreneurship. These lines also reminded me of my wife — a Polish immigrant who has built a successful life in St. Louis.
Many people are surprised to discover that immigrants flocked to St. Louis in the 1840s and 1850s. According to the 1850 census, 53 percent of the city's population was foreign-born. In fact, that same year, St. Louis had the highest percentage of immigrants in the U.S. in larger counties. This influx of immigration brought diversity, economic growth, and helped to turn St. Louis into the thriving Midwestern city it is today.
Although St. Louis is no longer a major destination for immigrants, the immigrant population has experienced a significant increase — 171 percent — since 1990, according to the U.S. Census Bureau, and those who choose to settle here are vital to our region.
This is evident in the newly-released Cities Index, an analysis by the bipartisan nonprofit New American Economy that measures how well immigrants are integrating into civic, economic and social life in the nation's 100 largest cities. St. Louis ranked 21st in the country and earned the maximum score — 5/5 — in government leadership, economic empowerment and job opportunities. These scores reflect the commitment by many organizations here to help immigrants thrive. For example, the St. Louis Mosaic Project, which launched in 2012 through the St. Louis Economic Development Partnership, assists immigrants by connecting them with employers, supporting immigrant entrepreneurs, and partnering with K-12 schools and universities. And the International Institute of St. Louis provides services such as English language classes, refugee resettlement, business loans and career assistance.
These institutions exemplify how the city at large treats newcomers with empathy, respect and dignity. Today, immigrants who make St. Louis their home are succeeding and living the American Dream. More than half (53 percent) of the immigrants in the St. Louis region are U.S. citizens and 48 percent have a bachelor's degree or higher. They support local businesses with $3 billion in spending power, and they employ Americans through the more than 7,000 businesses they own, according to the NAE.
Immigrants will continue to make a positive and indelible mark on the social, economic, and cultural fabric of American cities and neighborhoods. Let us take a cue from the Born the Hard Way commercial and make an effort to say "Welcome to America" to those who travel to the U.S. from other countries to achieve their dreams.
Ness Sandoval is an associate professor of sociology and co-director of the public and social policy Ph.D program at Saint Louis University.