This month, we're celebrating #ImmigrantHeritageMonth through the stories of food, history, and belonging from our Taste Of Belonging cookbook featuring members from the Welcoming Network.
Through the month of June, we will celebrate immigrants by highlighting five stories and recipes from the cookbook.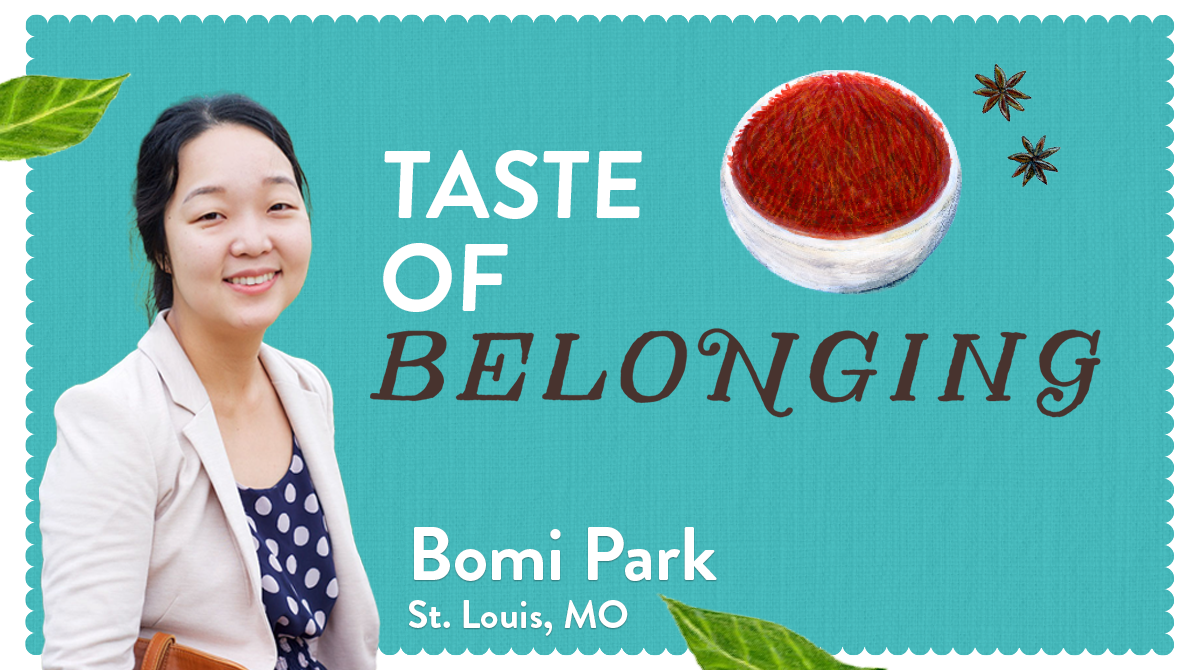 Born in Chungju, South Korea, Bomi Park first came to the U.S. in 2008 while in high school through a foreign exchange program. She now lives in St. Louis, MO and is a Program Manager at the St. Louis Mosaic Project, a nonprofit organization in the Welcoming Network.
Bomi's recipe in Taste of Belonging is a Korean dish. Traditionally, bulgogi is made with beef marinated in a soy sauce-based dressing, though there are versions of bulgogi that can be made with different proteins such as pork or tofu. Sometimes, it's made with additional sauce (gochujang) for a spicy taste.
It's a common dish in South Korea and typically present at celebrations and gatherings. Some Koreans might even say its familiar salty/sweetness is a comfort food.
As Bomi reflects, "Bulgogi is everyone's favorite or go-to Korean dish. It's such a good dish to introduce to anyone who's trying Korean food for the first time. I have many fond memories of eating bulgogi with my friends and family back home in Korea."
Bomi's bulgogi recipe -
INGREDIENTS NEEDED FOR 2–3 SERVINGS:
1 pound thinly sliced beef (or your choice of protein)
1/3 cup soy sauce
½ tablespoon honey
1 tablespoon garlic
1 teaspoon ginger
4 tablespoons green onion/scallion — the white part
½ cup onion
½ cup carrots
¼ cup chopped green onion — the green part
Optional: your favorite veggies/mushroom or noodles
DETAILED COOKING STEPS:
1. Make the marinade with soy sauce, honey, finely chopped garlic, ginger, and green onion (only the white part!)
2. Pour the marinade into a bowl and combine with the protein (if you are using tofu: pan-fry the tofu first until it's crispy on the outside, then marinate).
3. Slice carrots and onions; chop the green parts of green onion and keep separate.
4. Stir fry with vegetable oil. Cook ingredients in the order of hard to soft (carrots > onions > protein). Cook the veggies with just a pinch of salt before adding the marinaded protein.
5. Turn the heat off when carrots are cooked. Put the green parts of green onion in the pan to cook with the remaining heat.
6. Plate the bulgogi with cooked rice and enjoy!
Tip: The water that you used to rinse the rice can be used to adjust the saltiness or liquidity of the bulgogi. If you want to add noodles to your bulgogi, adding rice rinse water is a good way to help them get incorporated.
Get more recipes and stories of immigrant heritage by diving deeper into the cookbook here.